"The thing I'm insanely proud of right now is I think we've found the magic formula." - Sebastian Thrun
What is the magic formula in online education? An interview with Sebastian Thrun, Founder and CEO of Udacity, released by InformationWeek on Tuesday yielded the following insight:
Thrun's magic formula is not a fully automated online class featuring prerecorded videos and Web-based assessments. In other words, it's not a MOOC at all. To get better results, he said, "We changed the equation and put people on the ground." By adding mentors and a help line, and making phone calls to remind students to do their work, Udacity found it could get more students to do the work, finish the course and pass. Longer term, he has some ideas about using adaptive learning software to eliminate some of this labor, but for now it takes manpower.
The magic formula sounds uncannily like the online degree programs offered by thousands of accredited higher education institutions, in which over 3M American students are currently enrolled.
So in two years, MOOCs have gone from the most important development in higher education in a generation to trying to remain relevant by linking up with the more substantive success of online education. It got me thinking: what other media sensation rose and fell so quickly, but remained firmly in the public eye through an association with a more promising and substantive trend?
***
I'll tell you what I want, what I really really want,
So tell me what you want, what you really really want,
I wanna, I wanna, I wanna, I wanna, I wanna really
really really wanna zigazig ha! - The Spice Girls, Wannabe
Posh Spice, formerly known as Victoria Adams, is who comes to mind. The Spice Girls exploded on the scene in the summer of 1996 and by the spring of 1998 they were all but done. Within a year, Posh landed and married David Beckham and "Posh and Becks" have remained center stage ever since.
What's interesting is that there are other similarities between MOOCs and the Spice Girls. I list them here for your reading pleasure, but not before I say this: by quoting "zigazig ha!" I really really may have achieved my purpose here on earth.

Fact #1: Instant global phenomena

Both the Spice Girls and MOOCs were instant global phenomena. Over the course of a few weeks in the fall/winter of 1996/97, with Wannabe climbing the charts to #1 in 31 countries, the Spice Girls became the fastest selling British act since the Beatles. All they needed to do to attract a crowd was show up e.g., 500,000 people turned out to watch them turn on the Christmas lights in Oxford Street. For MOOCs, that period was the fall/winter of 2011/12, following the Stanford (Thrun/Norvig) MOOC on artificial intelligence that enrolled 160,000 students, and the subsequent creation of Udacity and Coursera, which founder Andrew Ng boasted was "growing faster than Facebook."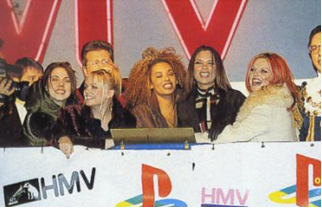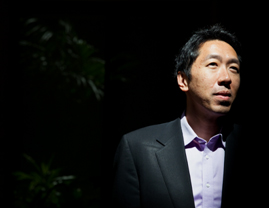 Fact #2: Role of the media

Both the Spice Girls and MOOCs were media-driven phenomena. Their catchy monikers – Posh Spice, Ginger Spice, Scary Spice, Sporty Spice, and, last but not least, Baby Spice – were a creation of Top of the Pops magazine. Newspapers picked up on the names and suddenly they were the most widely recognized group of individuals since John, Paul, George and Ringo. MOOC is also a catchy name. Although not invented by the media, the media popularized and covered it with greater intensity than any higher education story in memory. The New York Times called 2012 "The Year of the MOOC." For many casual observers, "MOOC" is now synonymous with higher education.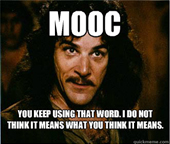 Fact #3: Seemed different, but really more of the same

When the Spice Girls came on the scene, they seemed fresh and different. But they were really just a boy band in a different form. The Spice Girls origins story begins with a talent management company placing an ad in a trade magazine that sought to recruit all-girl band. According to one of the managers, the objective was to take the boy band formula – which appealed fairly exclusively to girls – and create an all-girl band which would appeal to boys as well. So the Spice Girls should be viewed as firmly part of a proud lineage tracing back to Boyz II Men, Backstreet Boys, and 'N Sync, and continuing to One Direction. Similarly, since the dawn of the Internet, universities have endeavored to project their content or teaching to large audiences: beginning with Fathom (Columbia, LSE, Chicago, Michigan) and the Princeton-Oxford-Stanford-Yale initiatives, which posted lectures and short Webinars online, and continuing to MIT OpenCourseware, where MIT posted all course materials for public consumption. The 2011-12 era MOOCs added a few elements, but nothing that could be called revolutionary.
Interestingly, there hasn't been a successful global girl band since the Spice Girls, although it's worth noting that – like MOOCs -- girl bands continue to do well in Asia.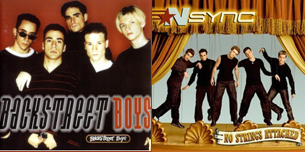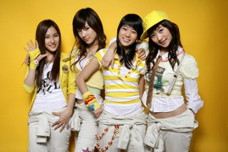 Fact #4: Represented something important

Nevertheless, both the Spice Girls and MOOCs represented something much more important than themselves. When Ginger Spice wore her Union Jack dress at the 1997 Brit Awards, it became the global image of Cool Britannia, the movement and social climate that emerged along with the election of Tony Blair and New Labor in the spring of 1997. MOOCs represented the moment when all of higher education – including our most prestigious institutions – not only began to take online learning seriously, but embraced it as central to the future. Suddenly, not having an online strategy was not an option. Trustees began to raise the question at every board meeting. Presidents who failed to come up with an appropriate answer (or even a stalling tactic) might find their job on the line.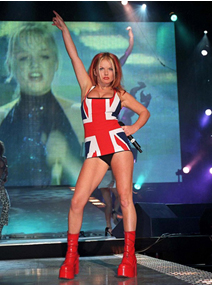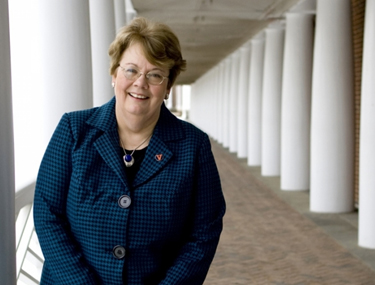 ***
In researching the history of the Spice Girls – words I never thought I'd write – I was amazed to learn that a jukebox musical called "Viva Forever!" based on the songs of the Spice Girls opened in London's West End last December. All the girls turned up to the premiere as it was thought the show would rekindle their careers. Sadly, the show died a quick death, closing only 7 months after opening with a loss of at least £5 million. The Daily Telegraph's review is representative in substance, but stands out in style:
"I'll tell you what I wanted, what I really really wanted – I wanted this terrible show to stop. Viva Forever! has absolutely no redeeming features whatsoever. This show is not just bad, it is definitively, monumentally and historically bad."
Critics may say what they like about the Spice Girls. But for a bright, shining two-year period – even before Beckham came along – Posh, Ginger, Scary, Sporty and Baby had one major advantage over MOOCs: They had a business model.
University Ventures (UV) is the premier investment firm focused exclusively on the global higher education sector. UV pursues a differentiated strategy of 'innovation from within'. By partnering with top-tier universities and colleges, and then strategically directing private capital to develop programs of exceptional quality that address major economic and social needs, UV expects to set new standards for student outcomes and advance the development of the next generation of colleges and universities on a global scale.